Instructions to setup screen saver and strengthen the password;
Screensaver Settings
Open your start menu and search for Change Screen Saver

Set the screen saver to blank, set the time to 15, and tick the box next to On resume, display login screen. Apply the settings. Your computer will now lock the screen after 15 minutes of inactivity.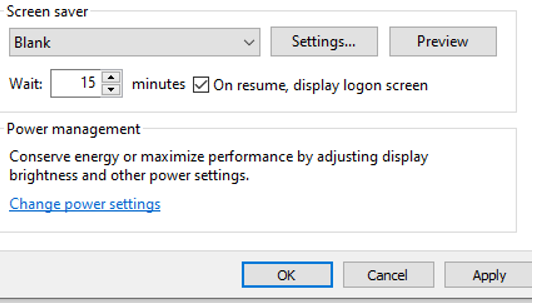 Password Settings
Open your start menu and search for Edit group policy.

In the left pane navigate to Computer Configuration/Windows Settings/Security Settings/Account Policies/Password Policy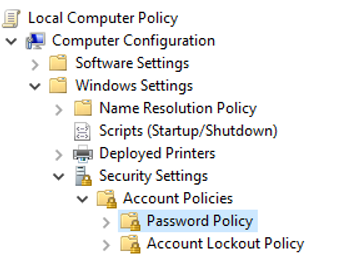 Double click on each policy listed below to open the menu. Change the policy to match what is listed below. Apply the change and close the window.

Enforce password history: 12 passwords remembered

Maximum password age: 90 days

Minimum password age: 1 day

Minimum password length: 12 characters

Password must meet complexity requirements: Enabled

Open a file explorer window. Right-click on This PC and choose Manage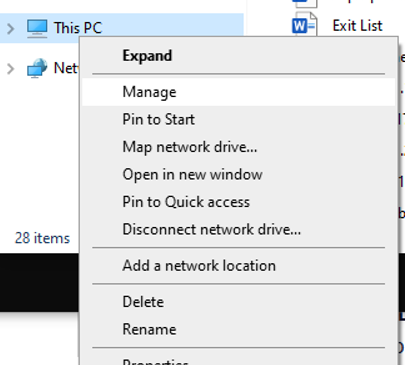 In the left pane, navigate to System Tools/Local Users and Groups/Users
Find your account in the list of users. Double click your account to open the settings menu
In the list of settings, make sure Password never expires is NOT checked. If it is, remove the check and Apply the changes.
Hit CTRL+ALT+DEL to bring up the system menu. Choose Change a password to change your password to a new one that meets the requirements.