Security is key factor in your operational consistency. You might have a Azure Key Vault configured like this;

Click on "Private endpoint and selected networks". Click on "Add existing virtual networks" to allow communication between internal network.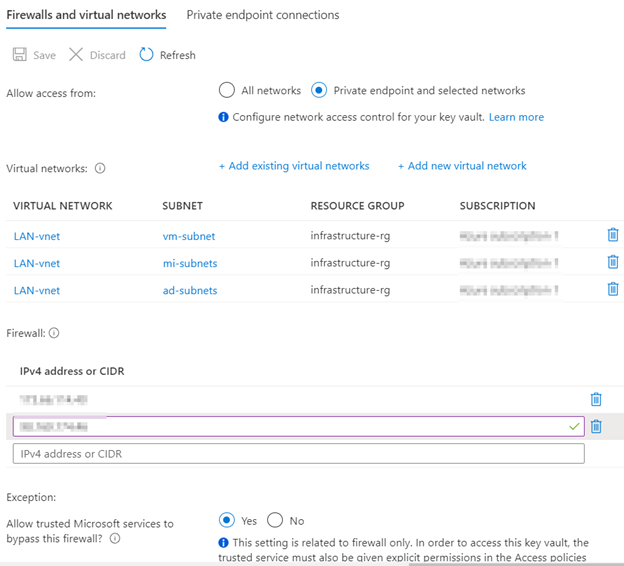 This setting will enable internal services to access key vault. The selected internet facing IPv4 addresses will have access to key vault resource.


Add to favorites